Funding Initiatives
Re-Wilding Initiative was specifically created to green NYC Parks Department roofs as wildlife habitats. We installed our first 5,200 square foot project in October of 2017 on the Jackie Robinson Recreation Center in Harlem. We would like to especially thank Artie Rollins, Assistant Commissioner for Citywide Services and Max Lerner, Sustainability Project Development Coordinator for helping us all these years. None of this would be possible without their support and encouragement. We'd also like to thank everyone in the Parks Department for offering their guidance and expertise and for providing dozens of volunteers and their 'road crew' to help with the installation. And a special thanks to all the individual volunteers who made this a reality. We couldn't have done it without all of your efforts and we are forever grateful. Thank you!
Here are some photos of the installation: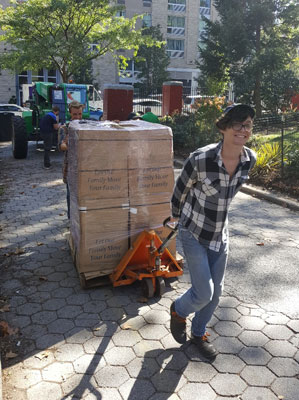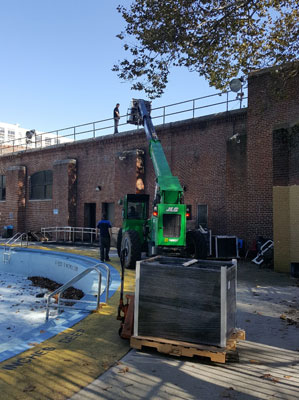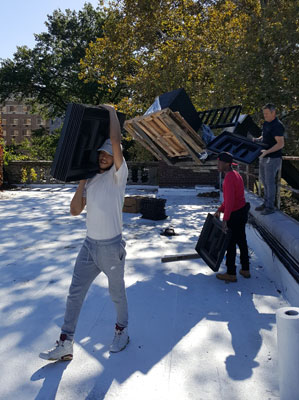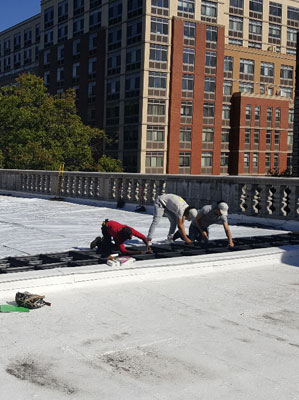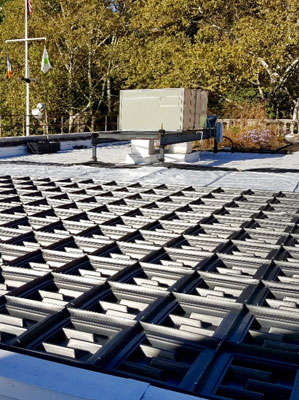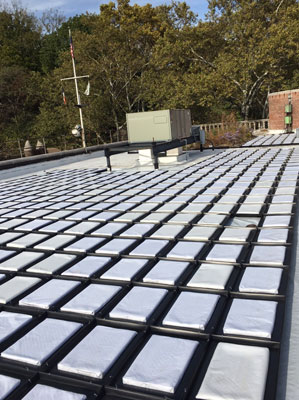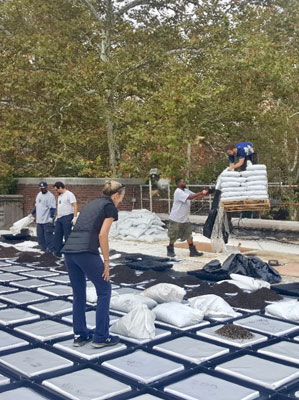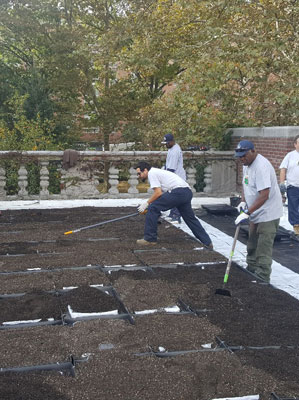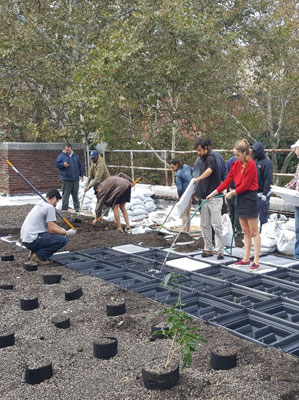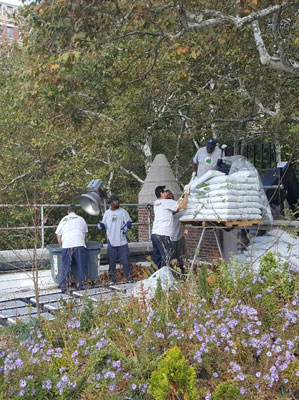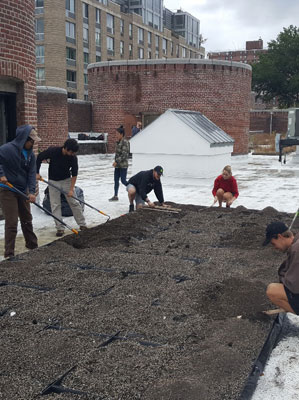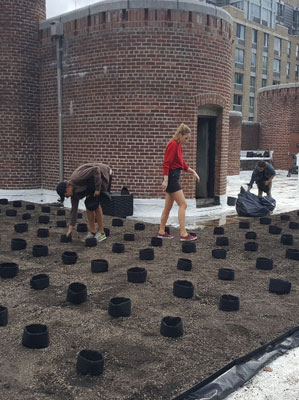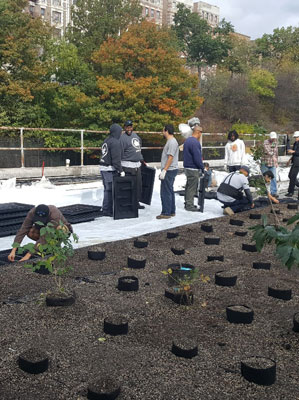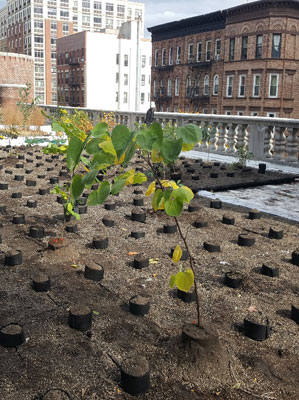 Photos by Max Lerner
We are in the process of finalizing two new roofs with the Parks Department, one is in north Harlem, the other is in the Bronx. Combined, they will total close to 1/3 acre of 'new land'. We will post the plans for the two new projects soon. Also, we will be looking for volunteers to help us install the roofs. More details coming…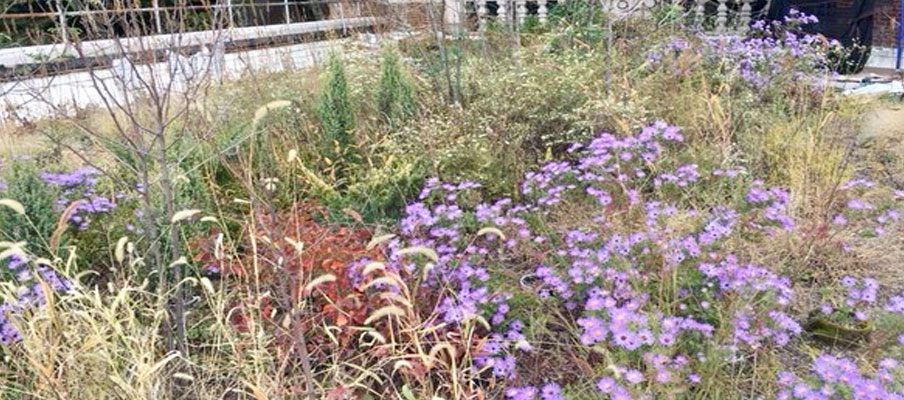 We would also be grateful for the opportunity to green commercial or private roofs to help raise funds. Since we are a non-profit, the cost of the green roof would be tax deductible.